The manufacturing solution from netvision
LaserTools WELD
Find out more about LaserTools WELD.
LaserTools LMD
Find out more about LaserTools LMD.
LaserTools SCAN
Find out more about LaserTools SCAN.
Special solutions for special requirements
Additive manufacturing in metal production have a different standard than, for example, the 3D printing of plastics or other materials. Therefore, special solutions are required that are precisely tailored to the needs of additive metal fabrication. With LaserTools®, you get the best possible solution for preparing and optimizing parts for 3D metal manufacturing. LaserTools produces high quality components in no time. Span>
LaserTools® supports everything from importing part data, optimizing geometries, creating grid structures, calculating job paths, placing the build platform, to the job. For complex custom solutions, it is important for software to fully cover the entire process. In addition, the LaserTools software handles the final product machining. Laser deposition welding in perfection.
Automate without losing control
Fast and flexible geometry editing
LaserTools® is state-of-the-art in model preparation for 3D additive manufacturing. No need to convert data between meshes and analytic model definitions. Work seamlessly with B-rep (volume or surface models) or mesh formats (STL). This enables you to maintain a constant quality of your data and take advantage of time savings, ensured by a flexible structure that allows model changes.
Optimized machining strategies
Utilize the numerous machining strategies provided by LaserTools® in different process stages and integrate them into an overall process. This minimizes the processing times while maintaining the same high quality of the parts. Using powerful, versatile machining strategies, you create efficient laser tracks, taking into account the design intent and component geometry. Master all the challenges of additive metal fabrication in a snap.
How it works - 6 steps to the finished component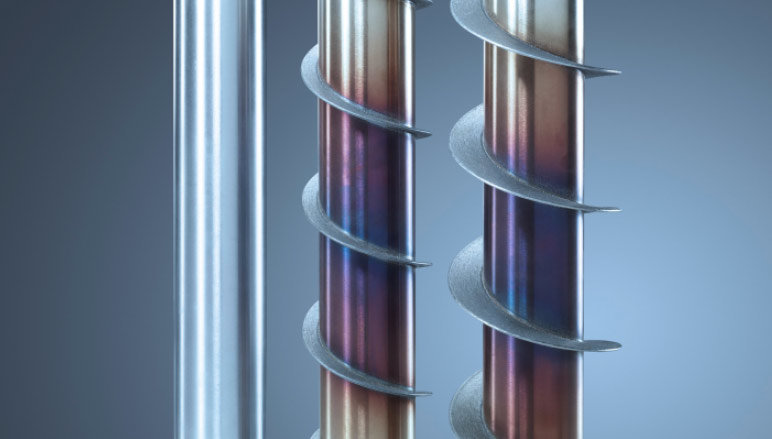 Import from CAD systems using (IGES, STEP, VDA, Parasolid, SAT (ACIS) and STL), or by native formats like (AutoCAD®, Autodesk Inventor®, CATIA®, Creo Elements/Pro®, Siemens NX®, SolidWorks® and SolidEdge®).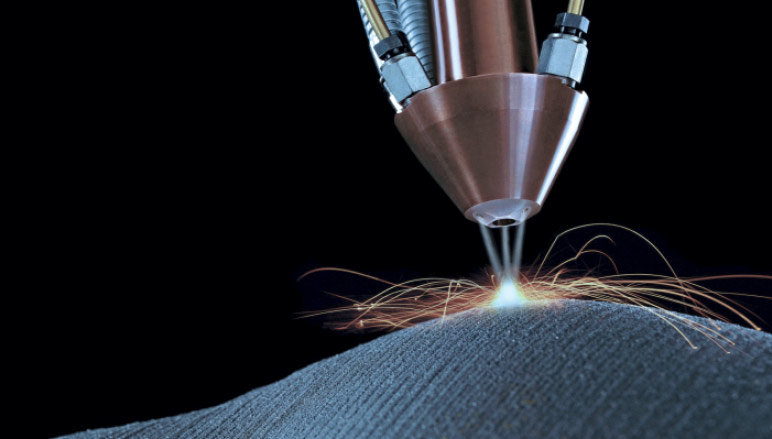 Position your parts, analyze undercut areas and create necessary support geometry. Scale areas or the complete part to compensate for shrinkage during the process. Modify existing models by using the integrated direct modeling features to have the parts ready for manufacturing.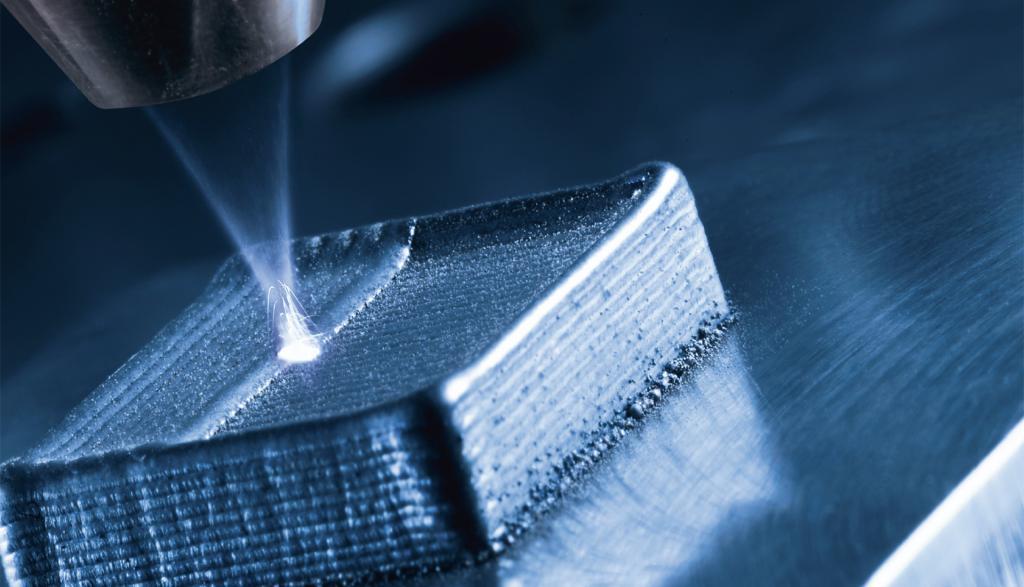 3. Optimizing the model structure
Optimize parts by creating lattice structures or importing them from other third party systems. Defeature models by removing infills to optimize weight and material usage. Utilize the complete CAD functionality to prepare the model geometry to be perfectly ready for manufacturing (e.g. offset faces or hole parameters).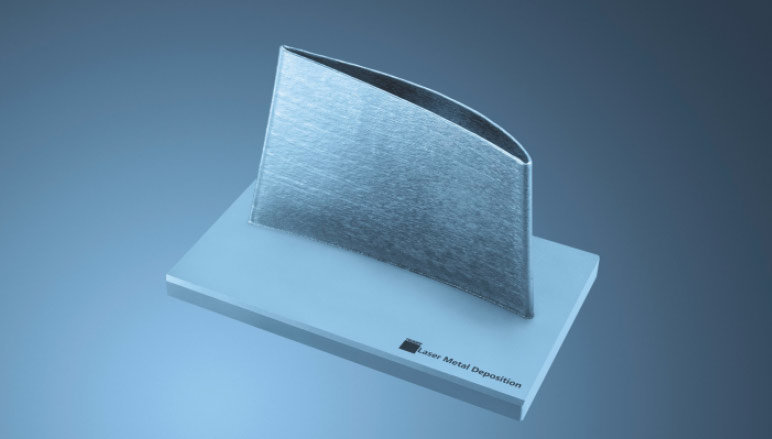 4. Generate support structures
Analyzing the CAD model to find ideal support structures placements ist fast and easy. Placing supports manually, for example by creating custom sketches, is integrated tightly with corresponding assistance mechanisms to achieve results in a fast and efficient manner.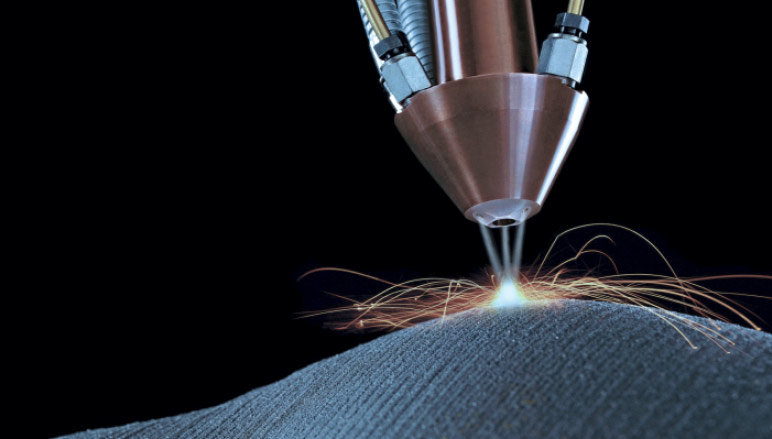 Take advantage of intelligent toolpath calculation algorithms, like our automatic zone optimization. Simulate the LMD process including machine kinematics. To solve complex cases, the integrated layer and slicing verification system allows for optimizing toolpaths within our integrated toolpath editor. Use predefined jobs utilizing prooven parameter settings for machines, material and laser.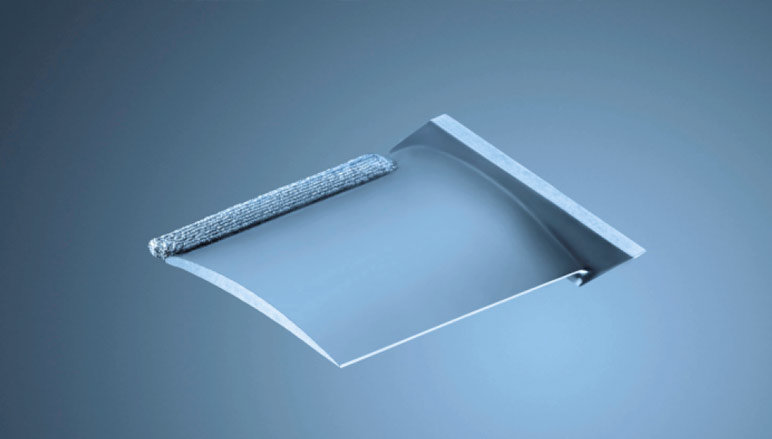 6. Finishing of components
Use the robot enabled integrated 2-5 axis milling and drilling to machine or remove support geometry, machine areas which require high quality and tight tolerances. All machining modules are organized in one consistent user interface to ensure the best possible user experience.
Get to know LaserTools — write us!
We will show you our powerful LaserTools software solution, individually tailored to your requirements and questions. Please contact us by using the contact form. If you provide us with a telephone number, we will call you back. You can also contact us via info@laser-technologies.de or by phone during normal business hours at + 49 (0) 731-550 493 0 . p>
NetVision: There's more behind it!

The Netvision GmbH & Co. KG was founded in 1993. By today we are one of the leading system houses and consultants around the city of Ulm in southern Germany. We assist our clients in the realization of complex projects in the fields of construction, production and data management, IT service management and business management. span> As a full-service partner we offer 20 years of experience in the project business with specific expertise in software development and in-depth industry knowledge. span> p>
The netvision team offers you more than the standard, using holistic consulting and service approaches: We understand our customers, have sound industry knowledge, record processes and develop ideas. This allows us to deliver high-end products, to adapt systems to requirements and to be there for you well beyond project phases. The NetVision team is looking forward to the new challenges your projects will bring! span> p>